SPORTS REELZ VIDEO PLATFORM
Record Your Sports The Smart Way
Our AI follows your team's live movement in order to capture the action. No wearable gear needed.
Analyze video and collaborate with your team by highlighting important plays on the go for your athletes to watch from their own devices.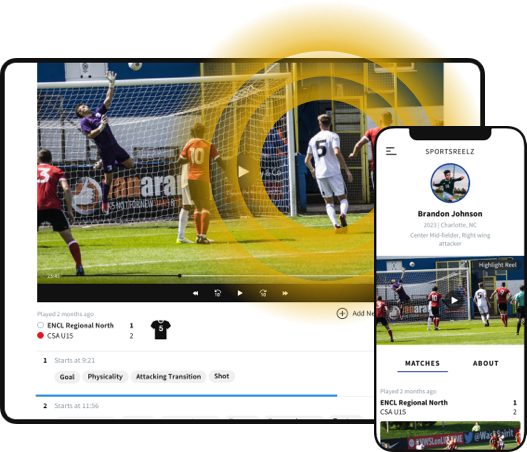 Video Recruitment Platform
Our player platform gives athletes a place to easily update their highlight reels, share games, and also share video with one dynamic link.